As we celebrate three-quarters of a century in business, this occasion has spurred me to think about why we've been able to thrive as a third-generation family-owned business while many other businesses of all sizes and across all sectors have not been as fortunate. The three things that have enabled us to last this long, and that propel us into a bright future, are:
#1 — Investing in Team Members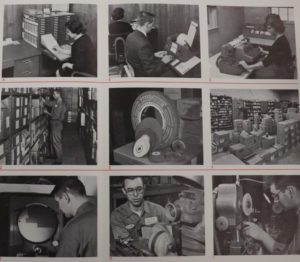 To make sure everyone in our company has the knowledge, skills and attitude to serve customers to the best of his or her ability, we provide in-house and outside training to the greatest extent possible. By putting valuable resources into the development of our team members and recognizing their contributions to the growth of our company, we have created a culture of collaboration in which everyone is always rowing in the same direction.
The confidence we have in our team members is reflected in the way our team members interact with each other, and in the way they treat customers. Although this formula seems like it's common sense, the truth is that many, if not most, companies fall short in this regard, and that deficiency is reflected in how their team members treat customers.
We've all been on the receiving end of unpleasant interactions with representatives of companies that clearly do not invest in their team members and apparently care little about what customers think of their business – the 180° opposite of our approach.
It's a mindset that began when my father and uncles started the business back when Harry Truman was president, and it's a mentality that our senior leadership has passed on to our younger team members and that I hope will endure regardless of the challenges we face.
#2 — Treating Customers Like Family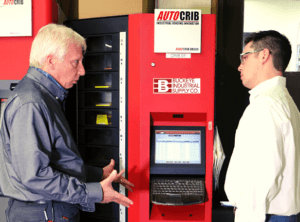 Every time we interact with a customer, we imagine that he or she is our brother, sister, father, mother, uncle or aunt and think about how we would like one of our relatives to be treated. Oftentimes, that outlook means we are not selling the customer the most expensive product because a lower-priced one will do.
What we may sacrifice in the short term, however, we gain in the long run by generating more sales than projected with that customer, and by expanding our customer base through recommendations of customers who appreciate our honesty and ongoing desire to meet their needs as cost-effectively as possible.
In that same vein, if a product does not perform as expected, we make it right at our expense because we know that this approach benefits everyone in the long term.
Because many of our customers have been doing business with us for years, we have gotten to know them and their family members by meeting them, or through photos and stories. As a result, we have shared in joys and sorrows to an extent that is becoming less common as the nature of traditional business relationships changes.
Although change is unavoidable, I am hopeful that we can retain the ability to care about the people who make it possible for us to be in business, and not just the products we're selling.
#3 — Creating Strong Relationships with Our Suppliers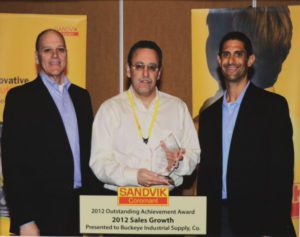 We believe our suppliers deserve to make a fair profit off the products we distribute for them. That simple realization has allowed us to form close ties in a world where arm's length is the norm. Just as we want to meet every customer's needs as cost-effectively as possible, we want our suppliers to benefit fully from their association with us.
While that attitude sometimes means less for us in the short term, it is a strategy that has worked well for individual team members and for the entire company. Our generosity of spirit often allows us to obtain favorable terms from suppliers that we pass along to customers.
We also take pride in working with suppliers to help them improve their products based on feedback we receive from our customers. On many occasions, that collaboration has led to refinements which have allowed us to sell more product over the long term at prices and with value-added services that benefit our customers more extensively than if they worked with someone else.
As we celebrate our Golden Anniversary, it is a time to share the fruits of our labor with people like you who have made it possible for us to be around for this long. It is also a time to re-dedicate ourselves to the beliefs that make us who we are so we may continue to be a source of value and stability in a fast-changing world.
To keep informed about events related to our 75th anniversary, subscribe to our eNewsletter.
To share a "Buckeye Moment" with the team, tell us what comes to mind.